MFADT The New Arcade class projects


ROLE

Designer, Developer, Hardware Engineer

2018


DISCIPLINE
Game Design


TOOL

Physical Computing, Processing


Track Guardian
To prevent track fire, the track guardian has to pick up trash from passengers on the track. Players can move the slider on the controller to move the position of the container and switch between different containers, a paper bag or a cage by pressing the button.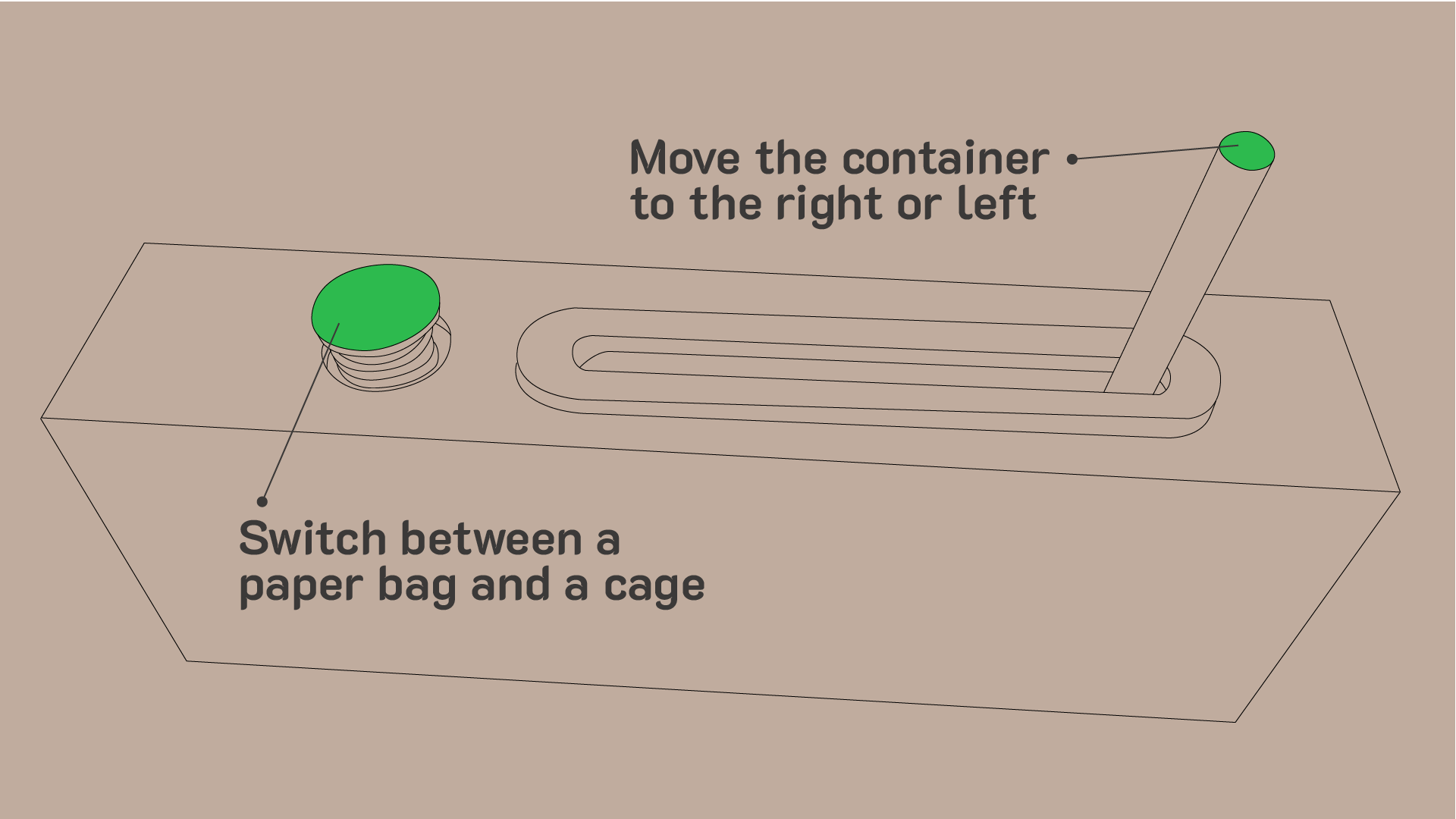 I made the game itself in the Processing and drew the visual assets on my own. For the controller, I used a pinion and rack as the mechanism to extend the travel distance of a potentiometer. (
See more photos of the controller ︎
)
Press. Don't Press.
"Press. Don't Press." is a multi-player game suitable for 2 to 5 people. Every single player has one T-shirt containing all the controls, lights and a buzzer as an indicator.
Each player has five buttons come with a light per on the T-shirt. Every time resetting the game, this player will have random two lights out of five on which indicates he/she to press these two buttons. While he/she presses the initial two buttons, the other three lights/buttons will be on representing three lives. He/She has to prevent these three from being pressed by the other players. Besides lights, this self-contained controller also provides different combinations of buzz sounds as clues.
Alternate Controller for Break Liner

I made an alternate controller for Break Liner with two photoresistors to detect the shuttle's movement. Break Liner is a one-button game utilizing the SPACE key. When the shuttle covered one of the photoresistors, the SPACE key on the computer would be activated. To make the shuttle automatically back to the center, I put a coil of wire around the center pin between the box and the shuttle. Also, I hid Arduino Uno, whiteboard, and wires in the spray-painted enclosure with the color palette from the game.